Welcome to Alberta Institute for Spine and Sport Therapy
Every new patient at Alberta Institute for Spine and Sport Therapy will have a thorough initial assessment where it will be determined what kind of care they require and what practitioners will be involved. In most cases, it will include a combination of Chiropractic, Physiotherapy and Massage Therapy.
Once we find the cause of the problem we will begin the process of fixing it. This typically requires breaking down fascial adhesions and/or scar tissue, reducing muscle spasms and correcting spinal misalignments. Once this has been accomplished we will begin the rebuilding process which will include rehabilitation exercises, taping and stretches. In cases where the condition cannot be fully resolved, we will continue to manage the patient through various pain management strategies through our various partners.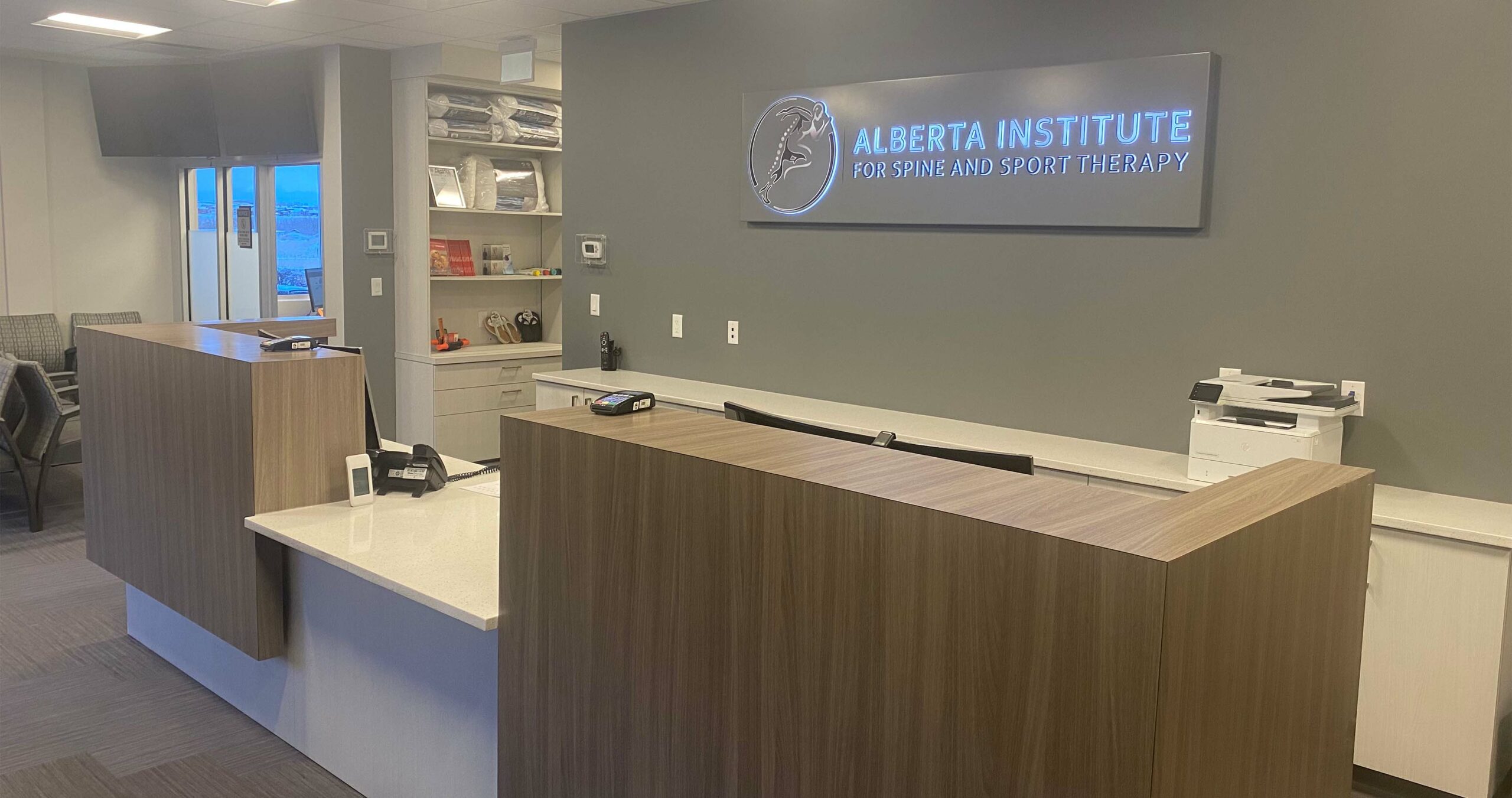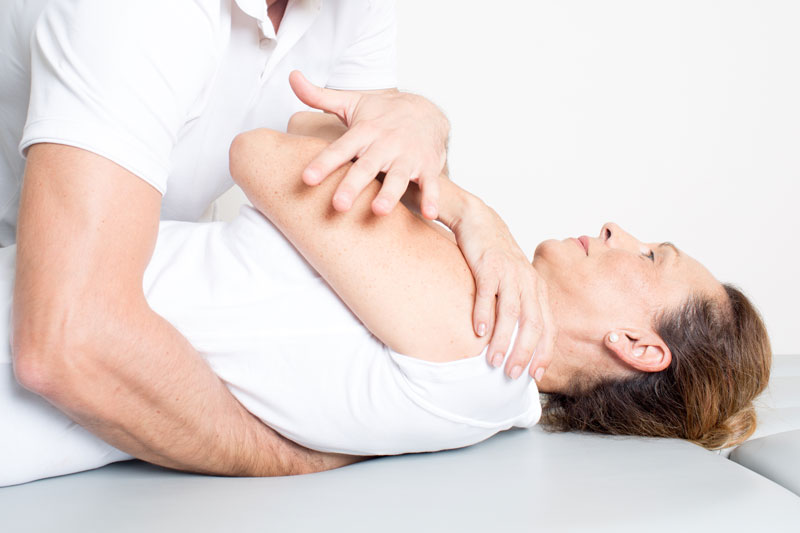 Chiropractic Services
Our Okotoks Chiropractors specialize in a wide range of physical treatments. Spinal manipulation is a Chiropractic technique that is used to reduce pain, increase range of motion and improve nervous system function.
View our Chiropractic Services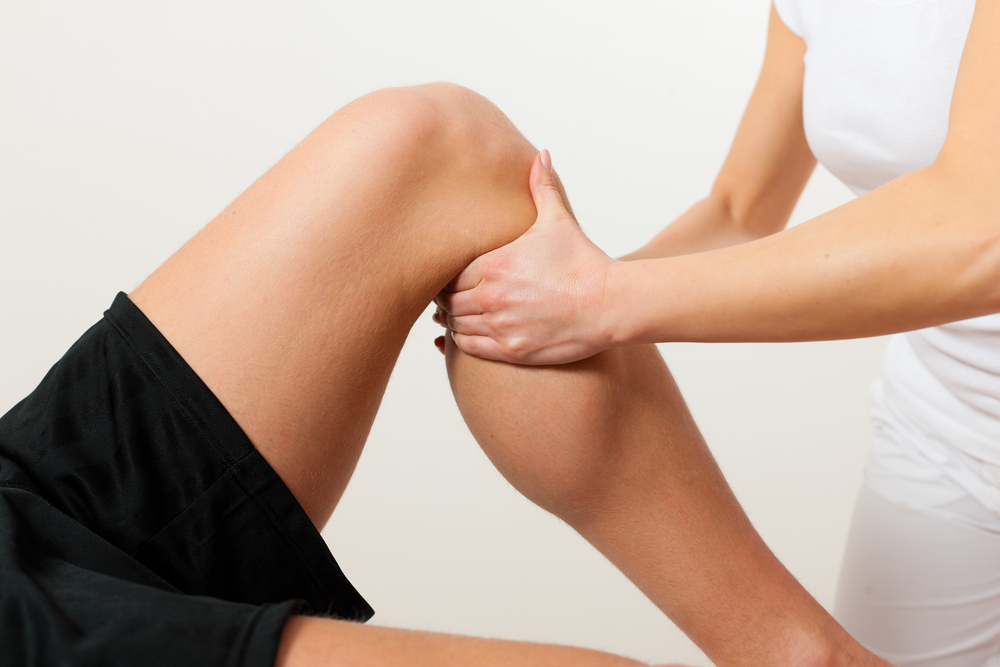 Physiotherapy
We are proud to offer a wide range of treatments to ensure you get the treatment you need. We take a wholistic approach to try and get you pain free as soon as possible and help you restore your functionality to it's fullest.
View our Physiotherapy Services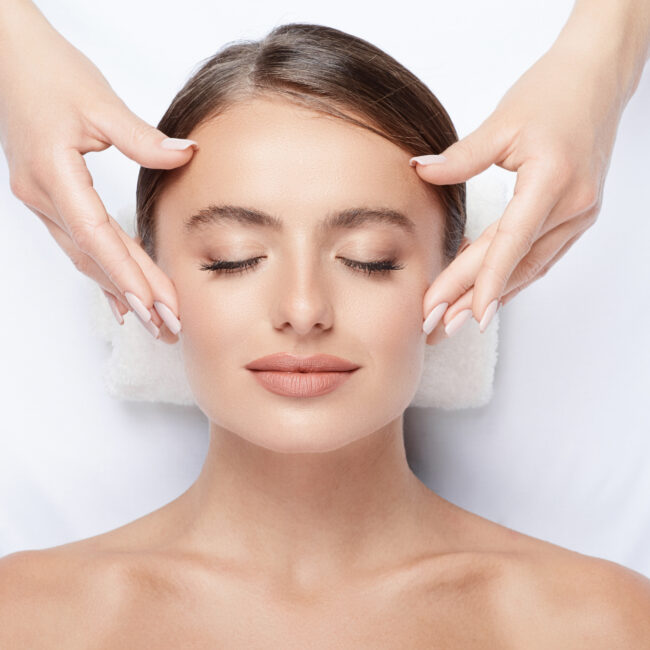 Massage Therapy
Our massage therapists are primarily concerned with the health of the soft tissue in the body. Our massage services include therapeutic massage, relaxation massage, sport-specific massage, pre and post-natal massage.
View our Massage Services
Very efficient and welcoming receptionists. Dr. Hicke is professional, informative (takes the time to explain, uses analogies to make it easier to understand) and personable. We have happily recommended him to family and several friends.
Savanah is a very skilled massage therapist. She asked about my preferences before starting and then provided one of the best massages I've ever had. Booking was a breeze, the office is run well.
Clean. Professional. Friendly and Experts.
Paul is very knowledgeable about sports related injuries and rehabilitation needs. He has put me back together many times. The staff is friendly and are focused on my recovery.
Knowledgeable friendly staff
Can't say enough positives about the front end staff and Dr Hickey. Shaun has been terrific with the physio sessions as well! Highly recommend!
I am always pleased with the ART that I receive at Alberta Spine and Sport. It's nice to have someone actually get to the real root of the problem! There is next to no wait time in the waiting room and the session time is always used effectively. The doctor is always refreshing his skills and has a learner mindset. This is so valuable in an ever changing and growing world of science and research.
Brierson Williamson
2023-03-14
Alberta institute is a life saver for me, I'm a very active person. I'm constantly hurting myself. They always put me back together, massage and chiropractor. I would recommend it to all my friends and family
I have been a patient at Alberta Spine and Sport for a year. Both Shaun Turner and the Administrative Staff offer exceptional service extending kindness, understanding and empathy. Shaun Turner listens intently to your story and then works tirelessly and with a remarkably positive attitude, while seeking to problem solve your issues. The staff at Alberta Sport and Spine is exceptionally accommodating; you always feel sincerely cared for!
So great feel amazing after every appointment