Formerly Know As Southridge Village Chiropractic Centre
---
Thank you for choosing us as your 2017 Best of Foothills –
BEST Chiropractor!!
---
---
What Makes UsLeaders In The Field
---
Alberta Institute for Spine and Sport Therapy is focus is based on a multidisciplinary approach to care. We know that having a team working together is going to lead to better patient outcomes so we brought together a number of highly skilled chiropractors, physiotherapists and massage therapists. Each discipline brings forth their unique expertise and viewpoint when we are developing a treatment plan for a patient. After a thorough assessment it will be determined what kind of care the patient requires and what practitioners will be involved. In most cases it will include a combination of some or all of the services we provide.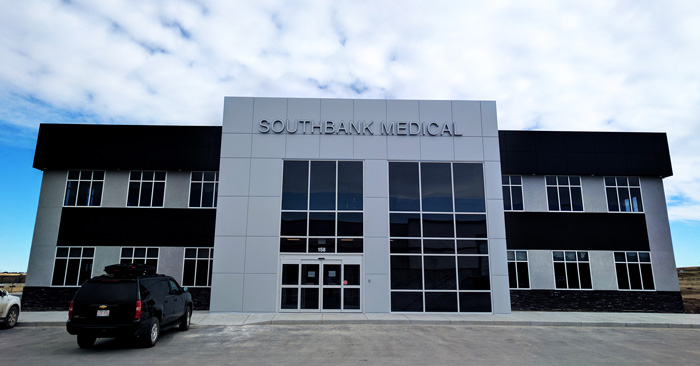 Once we find the cause of the problem we will begin the process of fixing it! This typically requires breaking down fascial adhesions and/ or scar tissue, reducing muscle spasms and correcting spinal misalignments. We achieve this by utilizing a number of different treatment modalities. Once this has been accomplished we will begin the rebuilding process which will include rehabilitation exercises, taping and stretches. In cases where the condition cannot be fully resolved we will continue to manage the patient through various pain management strategies with one of our partners.
Alberta Institute for Spine and Sport Therapy's focus is treating spine and sport-related injuries making us the leaders in Okotoks Physical Therapy. We have developed specific treatment plans for almost every injury type whether it is a rotator cuff tear, low back strain, tennis elbow or sciatica. These treatment plans are being continually adjusted based on new clinical research and treatment paradigms. If a new process or treatment improves our clinic outcome with patients it is quickly added to our program. All of our clinicians take extensive continuing education courses in order to stay current on all new advancements in patient care. Due to the clinic having such a diverse set of skills, we are able to handle almost any type of injury or problem related to muscles, tendons, ligaments, fascia, bones, joints, nerves and discs in the body. We also provide custom orthotics, compression stockings and vestibular rehabilitation.
Your One Stop Shop For
In Okotoks
Improve Your HealthServices We Offer
---

Chiropractic
More Than Just Spinal Manipulation

Physiotherapy
Get Back In Action
Physiotherapy
Properly address all the problems you are feeling and get your body back to how it should be!
Learn More!

Massage Therapy
Rejuvenation and Relaxation
Massage Therapy
Massage helps restore normal movement, stimulate lymphatic circulation, remove waste products, and stretches shortened muscles.
Learn More!
Come and Say HiMeet Our Team
---
Patient Reviews
★★★★★
Aberta Sport and Spine is a first rate all encompassing practice. Paul is great and can definitely make a difference if you're experiencing any seri...
★★★★★
Our family has been seeing Dr Hickey for a number of years. Very happy with the service and the care and attention to each of our specific needs. Very...
★★★★★
I'm so happy to have discovered Alberta Institute for spine and sport therapy. They have Amazing customer service and Dr. Hicke and his team are all...
★★★★★
Dr Hickey is amazing, I play football and he has helped me with the rehab and adjustments for my body throughout my career. He's always kept me read...
★★★★★
I have experienced such incredible relief from years of pain and headaches by going to Paul, my chiropractor! He is such a skilled chiropractor who pu...
More Reviews