Welcome to Alberta Institute for Spine and Sport Therapy
Every new patient at Alberta Institute for Spine and Sport Therapy will have a thorough initial assessment where it will be determined what kind of care they require and what practitioners will be involved. In most cases, it will include a combination of Chiropractic, Physiotherapy and Massage Therapy.
Once we find the cause of the problem we will begin the process of fixing it. This typically requires breaking down fascial adhesions and/or scar tissue, reducing muscle spasms and correcting spinal misalignments. Once this has been accomplished we will begin the rebuilding process which will include rehabilitation exercises, taping and stretches. In cases where the condition cannot be fully resolved, we will continue to manage the patient through various pain management strategies through our various partners.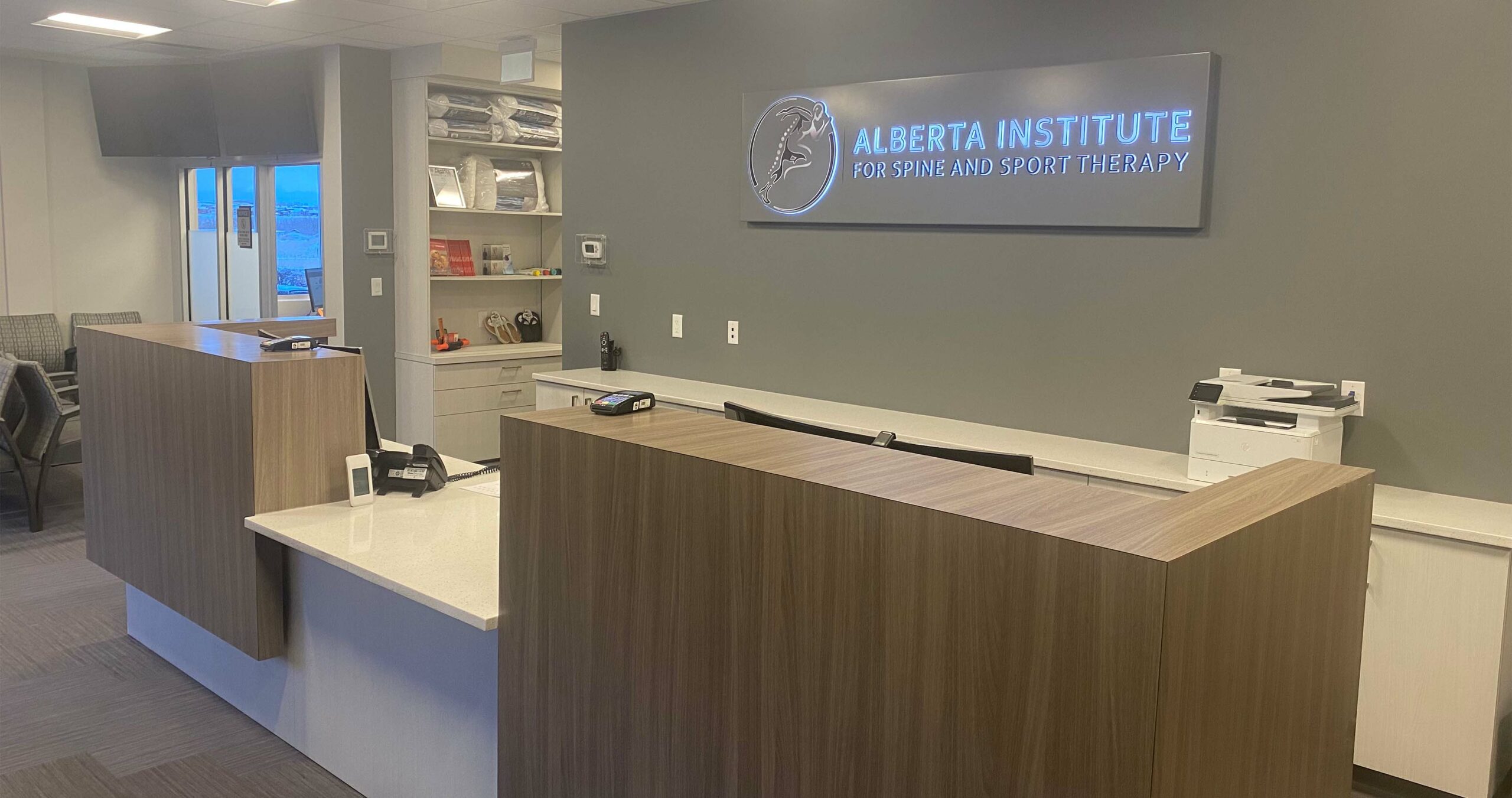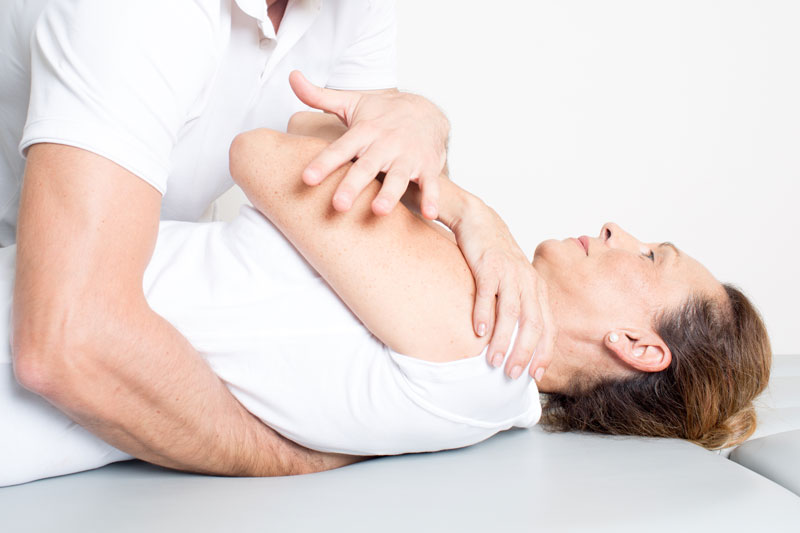 Chiropractic Services
Our Okotoks Chiropractors specialize in a wide range of physical treatments. Spinal manipulation is a Chiropractic technique that is used to reduce pain, increase range of motion and improve nervous system function.
View our Chiropractic Services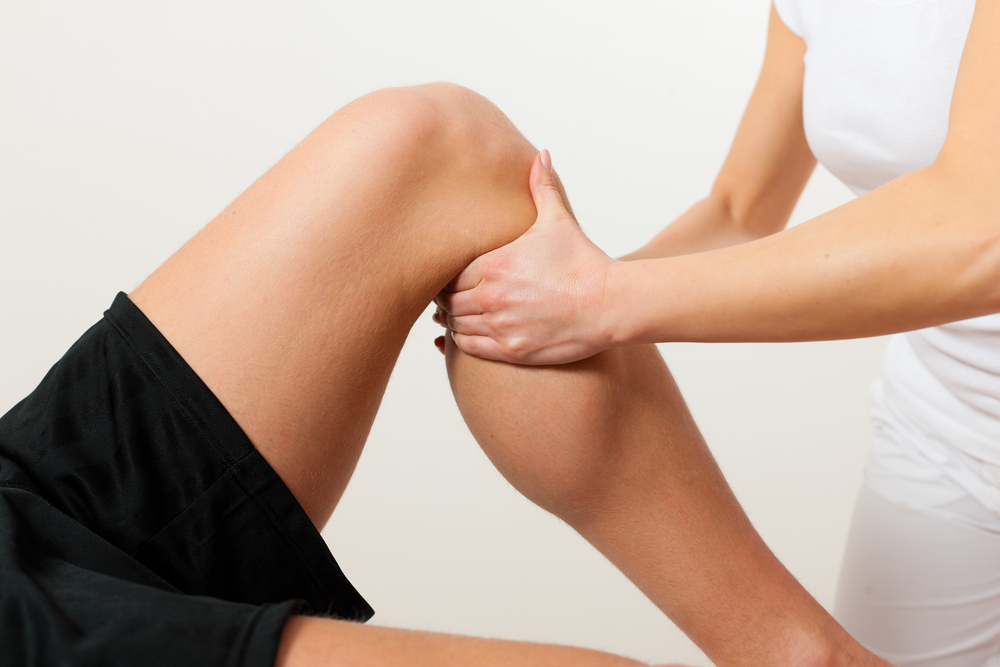 Physiotherapy
We are proud to offer a wide range of treatments to ensure you get the treatment you need. We take a wholistic approach to try and get you pain free as soon as possible and help you restore your functionality to it's fullest.
View our Physiotherapy Services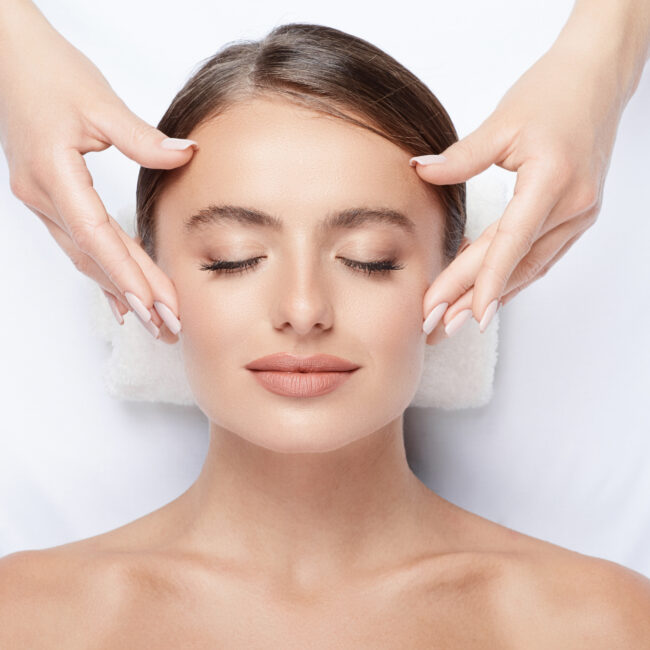 Massage Therapy
Our massage therapists are primarily concerned with the health of the soft tissue in the body. Our massage services include therapeutic massage, relaxation massage, sport-specific massage, pre and post-natal massage.
View our Massage Services
Excellent Chiro, massage and physio services in okotoks.
Jeff & Yvonne Faber
2023-05-12
I've suffered for a couple years thinking this was what getting older was going to feel like. Not even 40 and have arthritis in my back I thought I was doomed until I took a family members advice and try the chiropractor they went to. Glad I did!! Dr. Hicke has magic hands!! 6 sessions in with only chiropractic/ART and I've never felt better. HIGHLY recommended!!!
Dr. Paul is an amazing Chiropractor who has helped me work through many injuries. As well as being proactive with sharing stretching exercises and adjustments that keep me feeling healthy and great!! Physiotherapist Shaun is fantastic and has also helped me through some injuries. The variety of techniques he uses is helpful to what works for the person and the issue.
David Mitchell
2023-05-09
Ali has been one of the best chiropractors I have ever dealt with. Super knowledgeable and personable.
Everyone is friendly, knowledgeable and approachable. Chiro can be intimidating for some, but this team really takes care to make you feel comfortable. And you leave feeling better!!
Shannon Turner
2023-05-05
Dr. Hicke is excellent! He's attentive, knowledgeable, professional, friendly and.. boy, he gets things done! Even after some grunts and groans on my part (and others I hear during my visits, lol), I continue to return as my issues always gradually improve with his treatments and advice. Their massage therapists are thorough and patient care is a high priority. RMT Sam has recently aided in a long term, work related shoulder issue and the improvement is obvious. Front desk girls have always been welcoming and helpful. I would absolutely recommend Dr. Hicke and his team!!👍🏼
Kimberley Stusick
2023-05-05
Dr. Hicke helped me with chronic leg/pain. Finally on the mend and feeling much better. Great clinic, friendly staff.
Alberta sport and spine is the best for your chiropractic needs. Everyone from the ladies up front to Dr. Kristen are absolutely wonderful to deal with. I always go in with back and neck pain and leave their feeling like I can go for a 5km run because I feel so good! Highly recommend this place!