Massage Therapist
Samuel Chang, RMT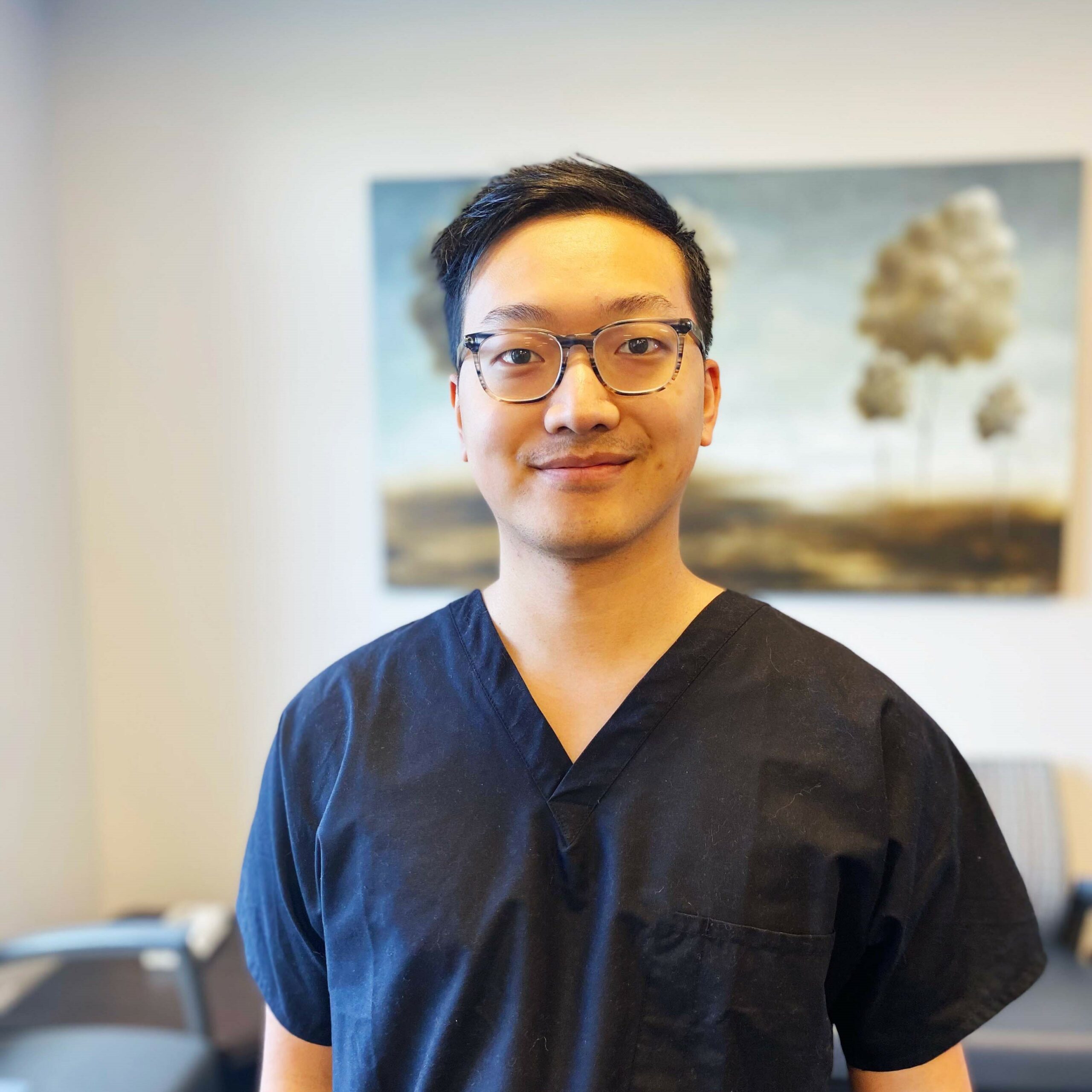 Heyo! I am Sam! Sam I am, I've never tried Green eggs and ham. But if you're offering…
I'm a Registered Massage Therapist that graduated with 3000 hours from MaKami College, graduating in 2021. I've always been very active with sports from a young age and developed an interest in the human body. Initially, on track to being a doctor, I was enlightened after 2 years in Uni. I didn't want to spend 12 more years in school to get into medicine.
One thing led to another, and I landed on massage therapy. Having a strong passion to help people get back to living their best lives, I listen to each client and treat them accordingly with care and compassion. I incorporate stretching with both relaxation and deep-tissue massage to create a customized treatment plan for all my clients.
I look forward to helping my clients improve their well-being and understand the way their bodies work. When I'm not treating people, I'm either running, playing video games, or drawing in my spare time.