Chiropractor Dr. Paul Hicke
D.C, C.C.S.P, F.I.C.P.A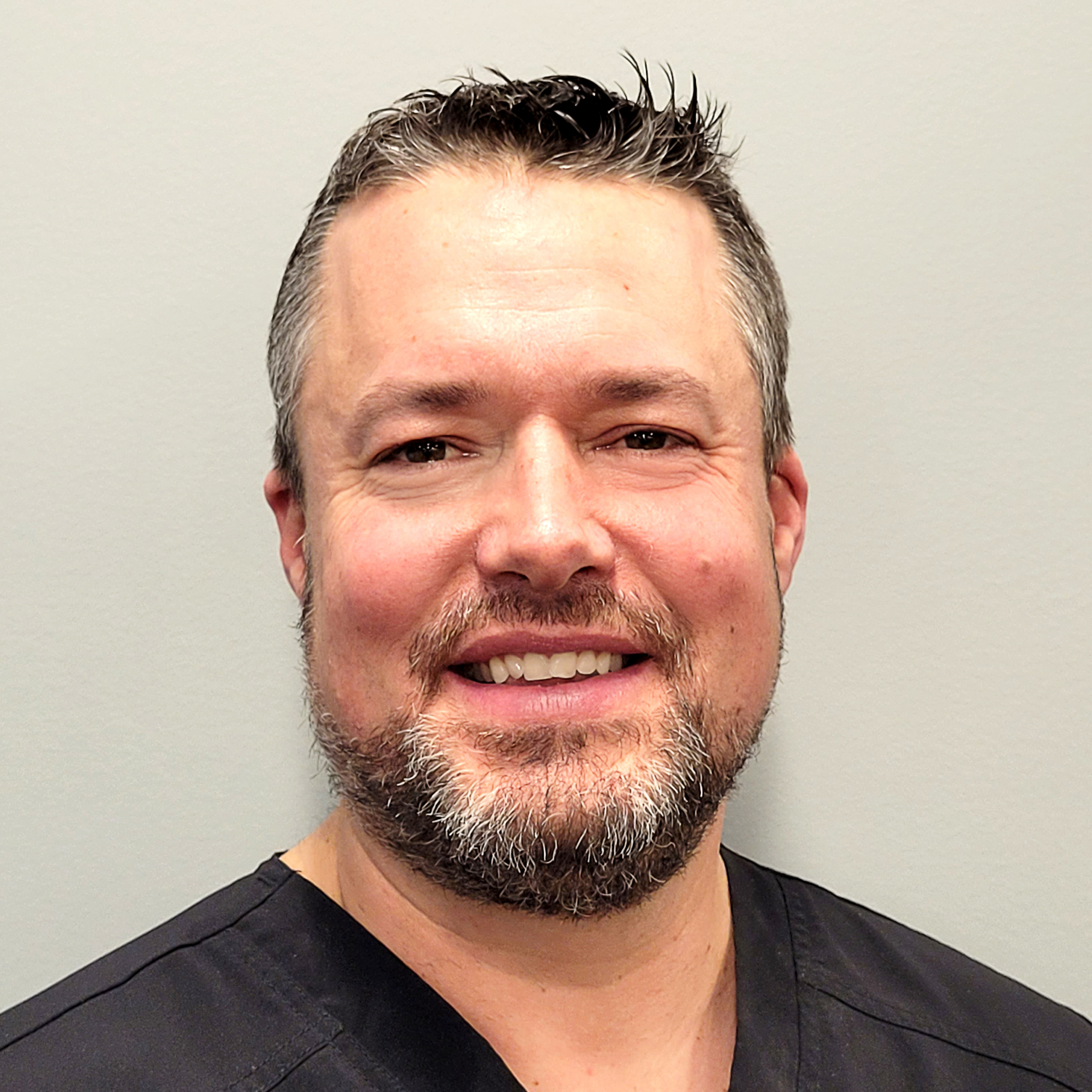 Dr. Paul Hicke is a very educated and skilled Chiropractor. He earned his degree at Palmer West Chiropractic College in California where he graduated Magna Cum Laude (GPA of 3.86 / 4.00) and ended up third in his class. He soon moved to Okotoks and started his practice in 1997. Since then his practice has grown considerably into one of the largest health centers in Okotoks.
Due to a strong desire to have success with every patient Dr. Hicke has continued to educate himself through advanced seminars and certifications. He has taken specialized training to advance his clinical knowledge in sports injuries, soft tissue injuries, disc injuries and pediatric care. Due to this advanced training he has the respectful designation of a Certified Chiropractic Sports Practitioner and has been awarded a Fellowship from the International Chiropractic Pediatric Association. He has also received his certification in Active Release Therapy ™, Graston Technique ™ and Fascial Manipulation™ which are all soft tissue therapies. In addition, Dr. Hicke has been certified in Advanced Spinal Decompression Techniques.
Professional Memberships and Associations:
---
Canadian Chiropractic Association
---
College of Chiropractors of Alberta
---
Palmer College Alumni Association
---
International Chiropractic Pediatric Association
1990 - 1993

Pre – Med – Red Deer College

1993 - 1996

Doctor of Chiropractic DegreeMagna Cum Laude – Palmer West Chiropractic

1996

US National Board Certified

1996

Canadian National Board Certified

1996

Alberta Provincial Chiropractic License

1997

Certified Chiropractic Sports Practitioner (1 Year program)

2004

Fellowship In Chiropractic Pediatric Care and Pre Natal Care (1 Year program)

2004

Certified Webster's Breech Technique

2005

Certified Active Release Technique Provider

2008

Certified Graston Technique

2011

Certified Fascial Manipulation

2011

Certified Advanced Spinal Decompression Techniques

2015

Certified Cranial Facial Release

2015

Certified Fascial Distortion Model