What Is Myofascial Release?
Myofascial release is a type of physical therapy often used to treat myofascial pain syndrome. Myofascial pain syndrome is a chronic pain disorder caused by sensitivity and tightness in your myofascial tissues. These tissues surround and support the muscles throughout your body. The pain usually originates from specific points within your myofascial tissues called "trigger points."
Myofascial release focuses on reducing pain by easing the tension and tightness in the trigger points. It's not always easy to understand what trigger point is responsible for the pain. Localizing pain to a specific trigger point is very difficult. For that reason, myofascial release is often used over a broad area of muscle and tissue rather than at single points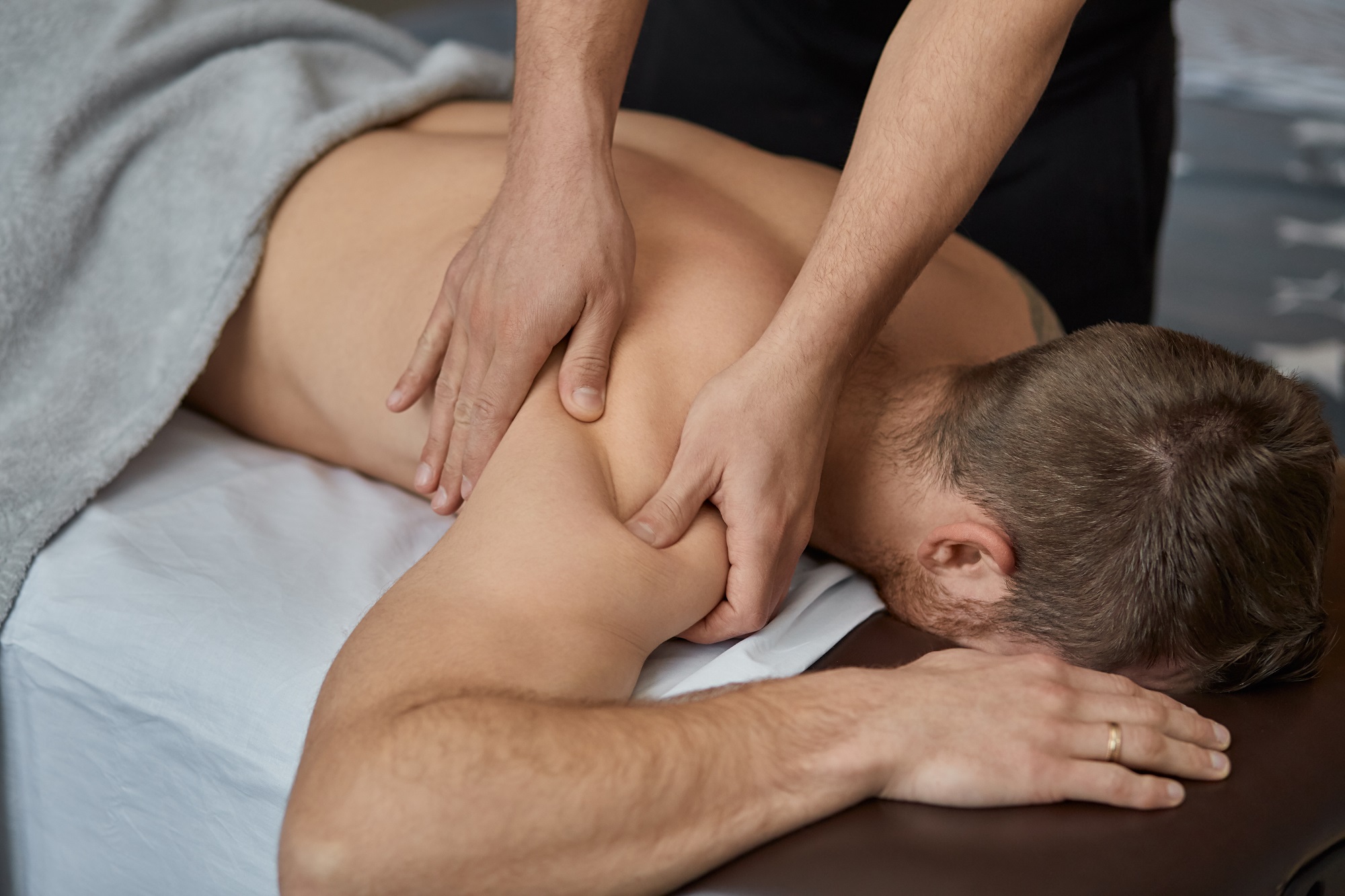 How Does Myofascial Release Work?
Most myofascial release treatments take place during a massage therapy session. Some chiropractors and traditional medical practitioners may also offer it.
Your therapist will gently massage the myofascia and feel for stiff or tightened areas. Normal myofascia should feel pliable and elastic. The therapist will begin massaging and stretching the areas that feel rigid with light manual pressure. The therapist then aids the tissue and supportive sheath in releasing pressure and tightness. The process is repeated multiple times on the same trigger point and on other trigger points until the therapist feels the tension is fully released.
Christina Spackman
2023-07-28
Dr. Robertson is amazing. Very knowledgeable and has been incredibly helpful in keeping me healthy. I totally trust her professional opinion and techniques and would highly recommend her.
Love my chiropractor,she's soo nice and listens .
Marianne Cherkas
2023-07-13
Hands down the best Chiropractor in Okotoks. The office is new, clean, the staff is helpful and courteous. Always running on time.
Cameron Wolsey
2023-07-11
I have been getting my chiropractic work done by Paul since I was a little kid. He has always done great work keeping my body going and being super friendly and communicating well to avoid discomfort.
Sheila's Lessons
2023-07-10
Dr. Hickie has treated me for many years for chronic pain caused by Ehlers Danlos Syndrome Hypermobility type. I have found him to be knowledgeable, empathetic and positive. His treatments are effective and have allowed me to be more significantly more active, suffer less pain and have a better quality of life. While I do think pain medication has its place, the medical approach of "your joints will move back in place on their own" did not work for me. I have tried multiple doctors, physios and chiropractors over the years. Dr. Hickie has been by far the most effective at dealing with my pain and keeping me moving. I have recommended him to many of my friends and he's treated 3 generations of my family!
Very knowledgeable and efficient. Very clean clinic as well
Dr Hickie is amazing! I suffer with chronic pain especially in my lower back and hip due to scoliosis. After a few treatments the pain has been lessened significantly. Dr Hickie also help us discover that my daughter has scoliosis as well. The ladies at the front desk are super friendly and easy to talk to as well.
Jennifer Stretton
2023-06-14
Dr. Hickey and Matea always do a fantastic job. I would highly recommend them both.