Chiropractor Dr. Kristen McClean D.C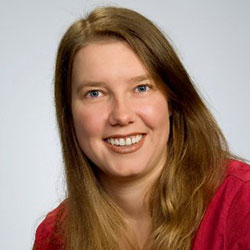 Dr. Kristen McClean has a Bachelor of Science degree from the University of Manitoba and is a graduate of the Canadian Memorial Chiropractic College in Toronto. She has been practising chiropractic since 2000, and uses a variety of manual therapy techniques including ART, Graston and Activator. Over the past 12 years , Dr. Kristen has helped hundreds of people achieve their optimum health potential utilizing chiropractic care , wellness programs and custom orthotics.
In Cochrane, when she owned the Soulstice Wellness Centre for several years, she was well known for her respectful and compassionate treatment of all of her patients. She has experience in the care and treatment of an extensive number of conditions and injuries, such as headaches, tennis elbow, carpal tunnel syndrome, plantar fasciitis, TMJ, to name a few. She can also work on any joint of the body causing you pain (TMJ, shoulders, elbows, wrists, thumbs, knees, ankles, feet). Dr. Kristen believes that health is not just about being symptom-free; health is about feeling young, being active and having lots of energy!
When not in the office, Dr. Kristen can be found enjoying all types of outdoor activities, especially horseback riding, tennis and downhill skiing and hiking with her husband, Mike. She also really enjoys squash, floor hockey, golf, reading, travelling and playing with her dog, Callie. She has been involved in sports since an early age which include competitive swimming, show jumping and long-distance running. Loving sports, she understands that injuries can be frustrating, so she strives to get her patients back to what they love to do as quickly as possible.
Professional Memberships and Associations:
Canadian Chiropractic Association
College of Chiropractors of Alberta