WANT TO WORK WITH THE BEST?
The Alberta Institute for Spine and Sport Therapy in Okotoks is looking to expand its physiotherapy services. The clinic is very busy and is multi-disciplinary in its focus. The candidate would be joining a busy physiotherapy practice and would be working together with chiropractors and massage therapists. The clinic is located in a high-traffic medical building that has several doctors, a pharmacy, dentist, orthodontist, and counseling / psychology services.

The caseload would be a mix of private, WCB, and MVA patients. The ideal candidate would be highly motivated, enthusiastic and a team player. They must be competent with manual therapy and prescribing and teaching exercises.

The ideal candidate would be licensed to perform IMS, dry needling and/or acupuncture or is intending to pursue this in the near future. This position would require both morning and evening shifts.
Team Work
Alberta Institute for Spine and Sport Therapy's focus is based on a multi-disciplinary approach to care.
Inspriration
We know that having a team working together is going to lead to better patient outcomes, so we brought together a number of highly skilled chiropractors, physiotherapists and massage therapists.
Quality First
If a new process or treatment improves our clinic outcome with patients it is quickly added to our program. All of our clinicians take extensive continuing education courses in order to stay current on all new advancements in patient care.
Why Work at Alberta Spine and Sport?
Work as part of a Multi-Disciplinary Team

State of the Art Facility

Continuing Education Allowance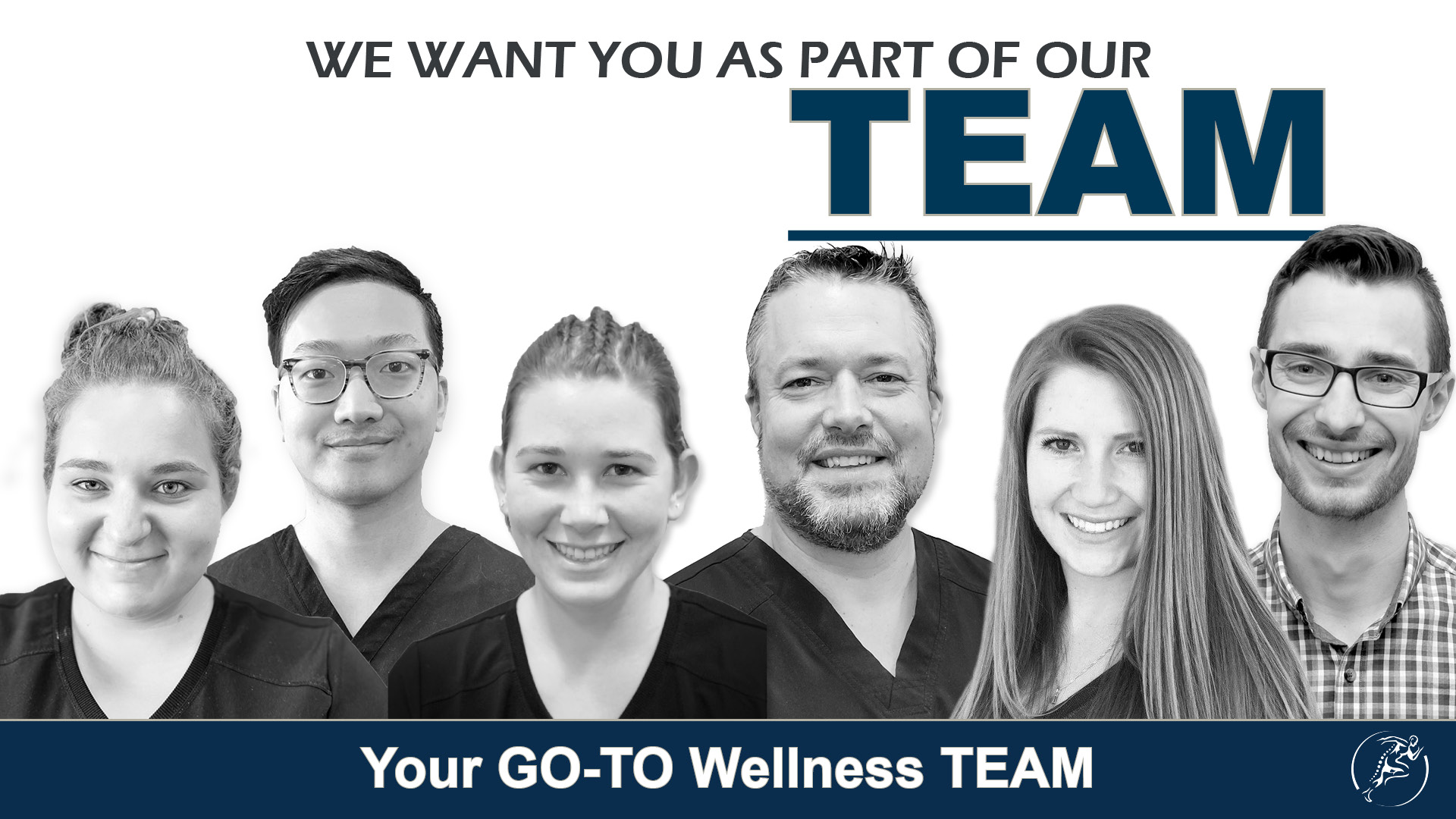 The fundamentals of who we are and what we are building...
When we expanded and relocated to the Southbank Medical building in 2017, we didn't fully realized what we were building! By adding physiotherapy to an already thriving chiropractic and massage therapy practice it allowed us to provide a superior patient experience.
We have been extremely lucky to have a team with 2 chiropractors, 3 massage therapists and a physiotherapist, who are highly skilled and provide patient-centered care. In addition, the support staff is second to none and all of our patients understand how important each staff member is. We are so thankful for the team that we have at Alberta Spine and Sport because that is the reason why we have such a great working environment and an exceptional patient experience. We truly believe the difference in noticeable.
As we continue to grow, we look forward to bringing on new people to join our team. The clinic is expanding and is looking for clinicians who share our treatment philosophies and make the patient experience a top priority.
Quite often we are asked, "Which type of professional are you looking to hire?" The answer is not only the type of professional, but the type of person. We are most interested in finding a professional who can work within a team atmosphere, collaborate with staff, and treats patients with quality care. Their title or profession could be physiotherapist, chiropractor, massage therapist, or administrative professional, but most important is whether they can contribute to the awesome staff experience we have right now. A positive staff environment will lead to positive patient experiences.
Life is short. Work somewhere awesome...
---
Team Building is important to us too!
Whether it is an evening out, an event like our annual Christmas party or just updating our skills at our first aid course...
We deliver the highest quality care starting right from our front desk.

Our practitioners have shared space to provide an open forum for information sharing.

Our patients love us and it shows... We have over 355 Google reviews!

Dr. Hicke and Alberta Spine and Sport has been established for over 25 years!